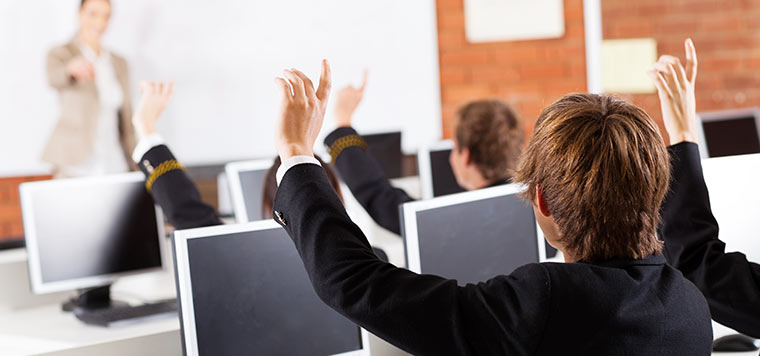 Management of educational facilities does not only involve the electric energy management of the centres, but also ensures that teaching activities, studying and miscellaneous services are correctly carried out.
Lighting, air conditioning and office consumption can account for up to 80% of the energy consumption in educational facilities. Adapting such consumption to its use notably maximises the saving capacity.
Controlling the quality of the consumption of the installation and avoiding service problems is even more important in centres with large single-phase and harmonic generating loads
CIRCUTOR has decades of experience in energy efficiency solutions, offering a wide range of products that make electric energy management and maintenance of your building easier, from energy meters to ultra-immunised earth leakage protection, harmonic filtering systems, management software and reactive energy compensation systems.
Our solutions are designed to provide coverage to a single installation or installations geographically dispersed over long distances, centralising all the information in one or more points to meet the client's needs and achieve management cost savings.